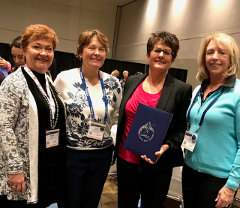 Surrounded by great friends at the LPGA Rolex Award Ceremony, celebrating being named Top 50 LPGA Instructors.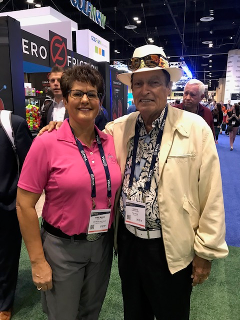 The one and only PGA Tour legend, Chi Chi Rodriguez!
Fellow LPGA Teaching Professional, Susan Sidden and me at the PGA Show in Orlando, FL.
VISION54 founders, Lynn Marriott and Pia Nilsson, discussing their latest book, "Be A Player." Well worth the read!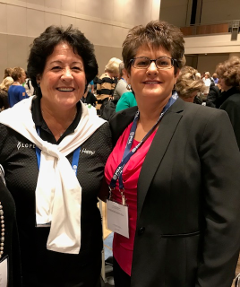 LPGA Legend, Nancy Lopez, at the LPGA Women in Golf Breakfast.
Anne Marie Goslak was recognized as one of the Top 50 LPGA Instructors, from more than 1,700 certified members, worldwide.
PGA Tour Legend, Jack Nicklaus with Anne Marie Goslak at PGA Teaching Summit.
Anne Marie finished 10th in the 2014 LPGA Teaching Division National Championship with help of caddy, Sherry.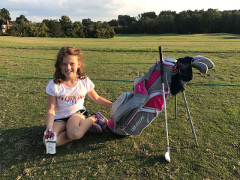 Girls Golf Club.
Dawson and Me.
Matt V and Me.
Thomas Meyer qualified for the next stage of the Big I Championship.
Morgan K, focused, dedicated, and ready to win.
Caitlyn at the CAASC State Tournament 1st place !!!
I had the pleasure of working with professional golfer, Ryan Sullivan, when he was a little boy. He went on to play college golf at the University of North Carolina Wilmington. He has qualified for a number of US Opens and won the Puerto Rico Open. Best of luck to this talented young man!
Anne Marie was featured in Classic Junior Golf's Instructor's Corner. Take a look at the video from that page.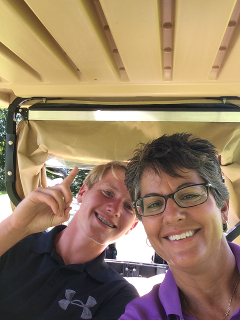 Student Chris Carr beat me by 1 stroke!
Student Evan Crook plays for Palm Beach Atlantic.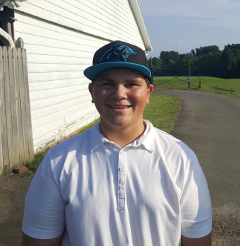 Student Jake Solomon shaved 12 strokes off his game in one year!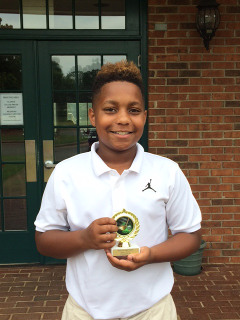 Student Cameron Witherspoon wins again!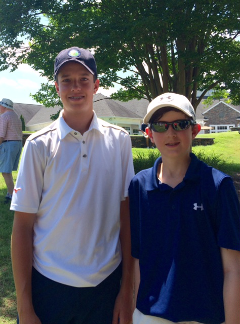 Students Rob Salisbury and Matt Valaoras.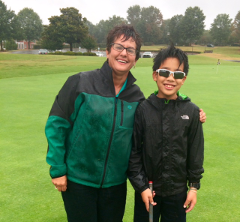 Fun in the rain with Gunn!
It's never too cold for a lesson with Sam Nester!